Tyropita Kourou is a cheese pie made with a type of phyllo which I would describe somewhat like shortcrust pastry.
Kourou is an unleavened phyllo, light and flaky due to the butter, eggs and yoghurt it contains.
In Greece you can get many types of tyropita (cheese pie) the most popular being homemade "horiatiko", meaning village phyllo.
However, you can also get other types of tyropita such as made with phyllo kroustas (the one used to make baklvas, puff pastry, kataifi, patsavouropita, tyropitari, and of course kourou phyllo, etc.
Each one has a very different texture and taste but each one is better than the other.
Eggless Basic Kourou phyllo
The basic kourou phyllo is made with flour butter, Greek yoghurt, egg and salt.
However, you can also skip the egg in the dough, in which case less flour is added to the dough.
Ingredients:
250 grams butter
200 grams Greek yoghurt
500 grams self-raising flour or all-purpose flour with 1 tsp baking powder
1 tsp salt
Directions:
Cut the butter into smaller pieces.
Put the flour and salt in a bowl.
Add the butter and mix with a spoon until mixture becomes crumbly and resembles coarse meal.
Add the yoghurt and mix until the ingredients are completely combined and the mixture comes together nicely.
As soon as the dough starts to form, continue kneading by hand.
Turn dough to a lightly floured surface and form into a ball. It should come together easily without being sticky.
Flatten ball slightly with your hands to form a thick disc. Wrap with plastic wrap and refrigerate for at least half an hour.
Cut the dough into smaller pieces.
Roll the dough on a non-stick surface covered with cling film or between parchment paper until desired thickness.
The filling:
The filling is usually made only with feta.
However, a mixture of other cheese like anthotyro, xynomyzithra or goat cheese takes it to another level.
I added NOTHING at all in the filling: no eggs, no cream, no pepper NOTHING, just to highlight the taste of the cheese.
If your cheese tastes good, then your tyropita will be perfect.
When I made the tyropitakia (mini cheese turnovers) I made a different filling.
Cover on top with another layer of phyllo and score into pieces.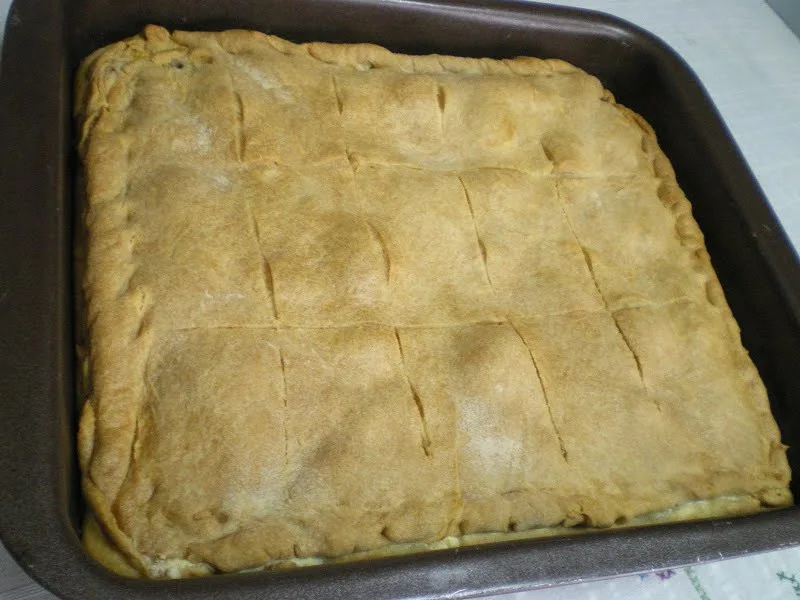 You may also make loukanikopitakia (sausage pie) with this phyllo: Encase a Frankfurt sausage in the phyllo, brush with egg or olive oil and bake until golden.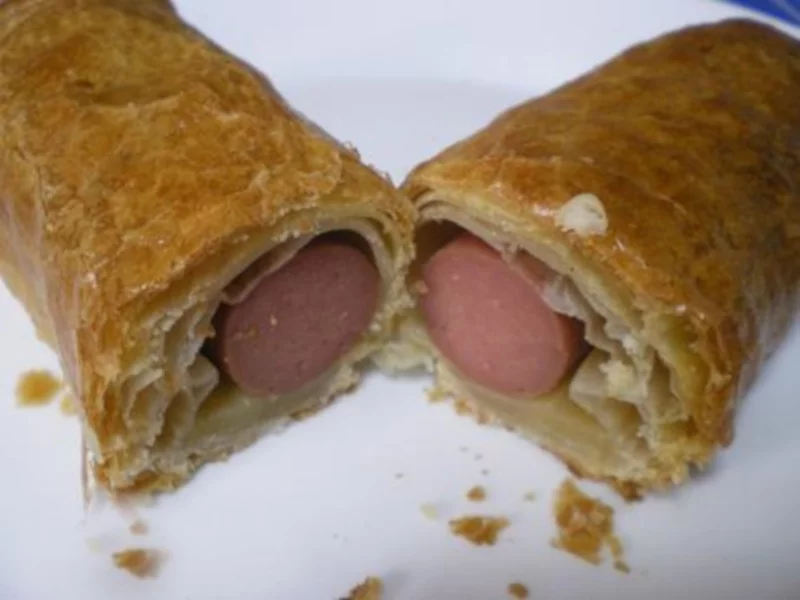 See also my recipe for Rolo (Meat roulade with eggs).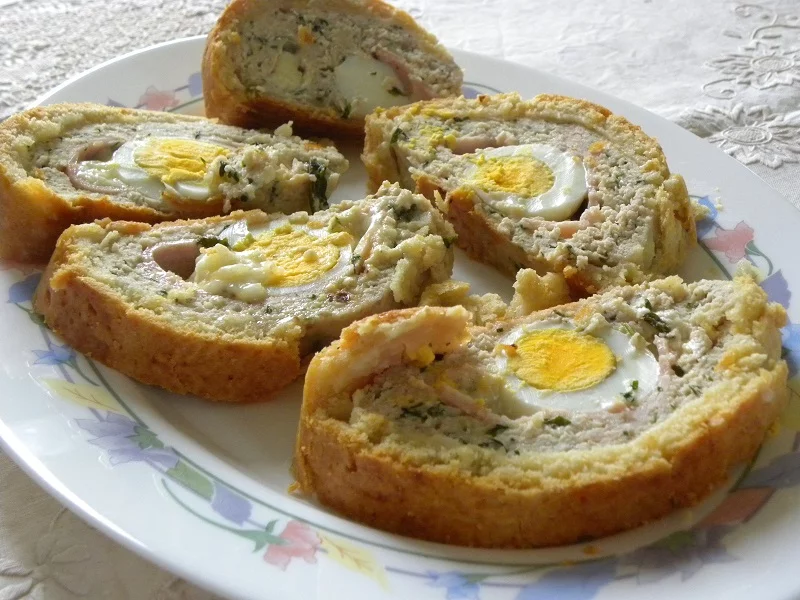 Tyropitakia with Kourou Phyllo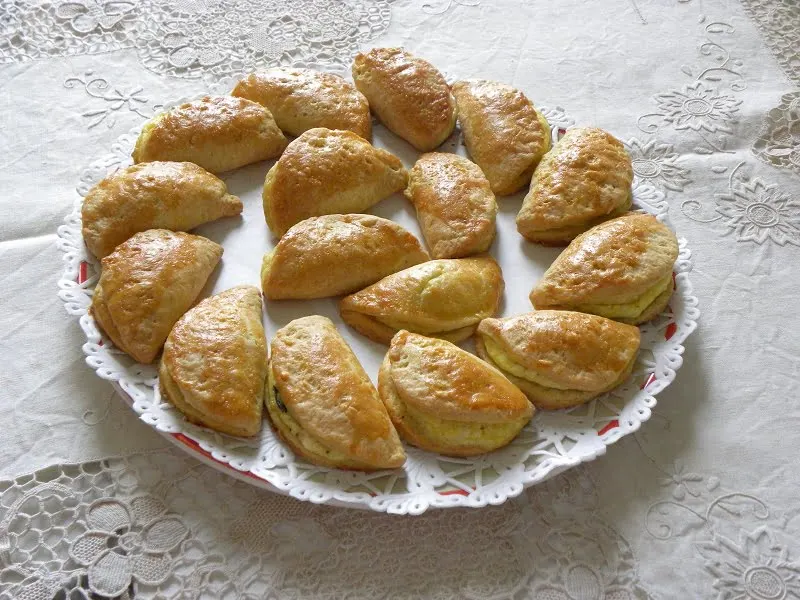 Makes 16:
Half of the above amount for phyllo
Filling:
100 grams feta
50 grams anthotyro (similar to ricotta)
1 egg
Freshly grated black pepper
1/2 cup finely chopped fresh mint or 1 tbsp dried (optional)
Egg wash or olive oil to brush on top
Directions:
In a bowl, break the egg and add the cheeses, which crumble using a fork. Add salt, pepper and mint.
Roll out the phyllo and cut round pieces using a cookie cutter. Put a teaspoon of cheese on one side and fold to cover the cheese. Press the dough with your fingers to seal the cheese.
Brush with egg wash or olive oil and place on a baking tray lined with parchment paper.
Bake in a preheated oven to 180 degrees C for half an hour or until golden brown.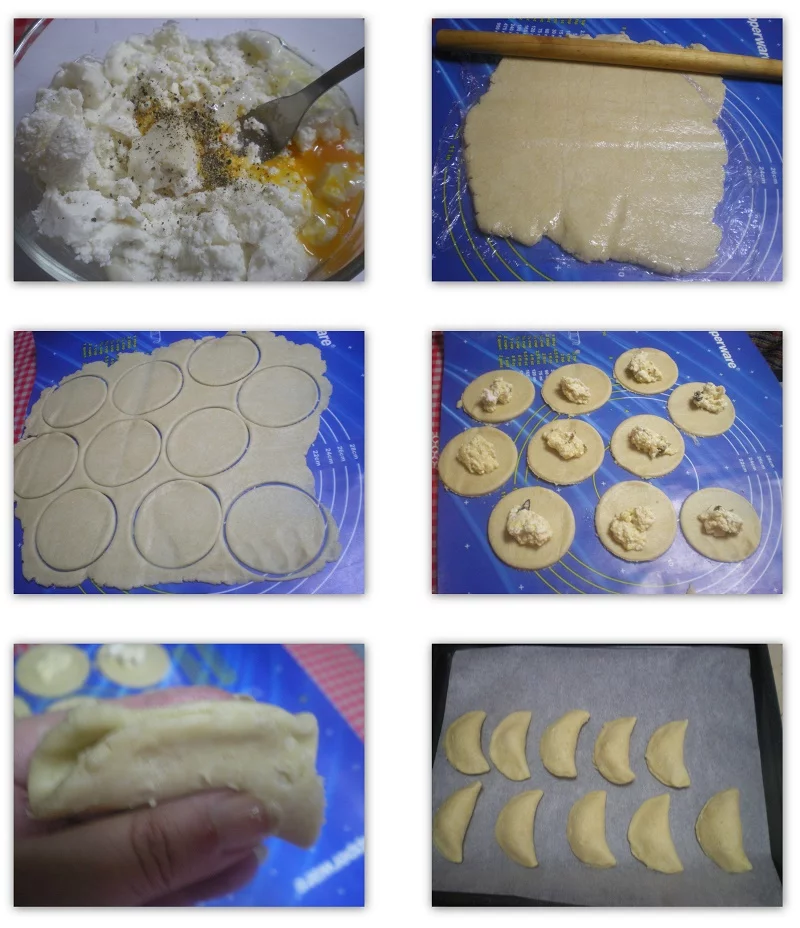 Tyropita with Kourou Phyllo
Additional Time:
30 minutes
Total Time:
1 hour
45 minutes
Tyropita Kourou is a cheese pie made with a type of phyllo made with flour, butter, egg and yoghurt, which I would describe somewhat like shortcrust pastry.
Ingredients
For the Dough:
600 grams of self raising flour
250 grams butter
200 grams Greek yoghurt
1 egg
1 teaspoon salt
1 tablespoon lemon juice
1/2 teaspoon sugar
Olive oil to brush the baking tin and the phyllo
For the filling
600 grams of Greek feta
400 grams of other cheese (I used xynomyzithra, a Cretan cheese) (or just use 1 kilo feta)
Instructions
Bring yoghurt to room temperature and mix with the egg and lemon juice.
Cut the butter into small pieces and mix with the flour, salt and sugar in the mixer's bowl. You can either mix the dough by hand or with the dough hook. Add the yoghurt mixture and mix until you have a soft dough which does not stick on the mixer bowl and on your hands. Cover with cling film, refrugerate and let it rest for half an hour.
Preheat the oven to 180 degrees C / 350 F and
grease a 30 x 25 cm baking tin with olive oil.
Flour your working surface and divide the dough
into four pieces. The two pieces which will be on the bottom must be slightly bigger as they will cover the sides of the tin.
Roll the dough out into a phyllo about 0,3
centimetres, trying to give it the shape of the tin. Roll the phyllo between parchment paper, as it is easy to invert the phyllo into the tin.
After placing the first phyllo, brush it with olive oil and then add the second phyllo. Spread the cheese on the phyllo and
continue with third (brushing with oil) and the fourth. If your phyllo is bigger than the edge of the tin cut it with a knife and then you must join all phyllos together, trying to shape them. This is usually done with the fingers but I used tweezers to do this.
Finally brush the last phyllo with olive oil and slightly score with a sharp knife.
Bake in a preheated oven to 180 degrees C for about 45 minutes or until golden brown.
Nutrition Information
Yield

15
Serving Size

1
Amount Per Serving
Calories

500
Total Fat

33g
Saturated Fat

20g
Trans Fat

1g
Unsaturated Fat

10g
Cholesterol

111mg
Sodium

804mg
Carbohydrates

34g
Fiber

1g
Sugar

3g
Protein

17g
Tyropita (More Greek cheese pies)
Greek cuisine has many cheese pies. Here are a few more examples.
Kopiaste and Kali Orexi!