Tiganopsomo (pr. tee-gha-NOH-psoh-moh), which means fried bread is very easy to make. All you need is any kind of yeasted bread dough, which is fried in olive oil.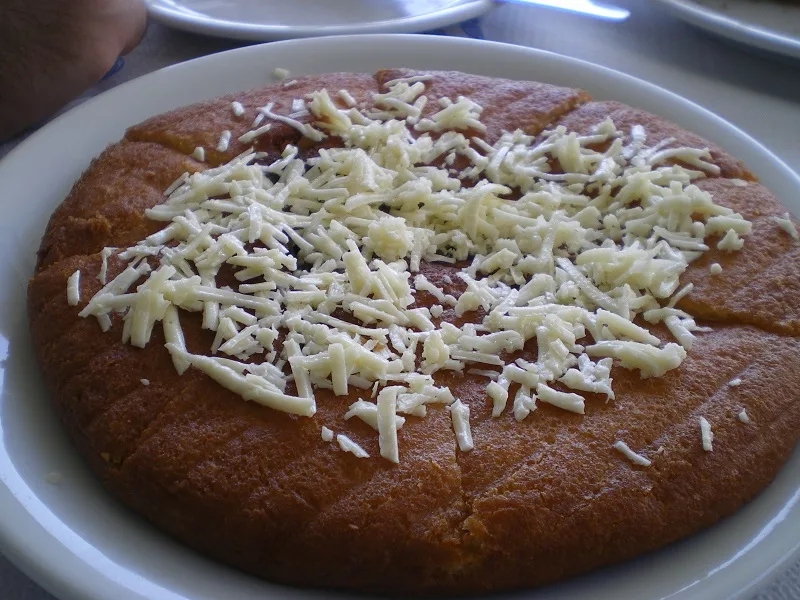 Some times it is filled with cheese, such as feta or any other hard Greek cheese but when it is not filled, it can turn into a dessert by sprinkling some honey or icing sugar and cinnamon on top.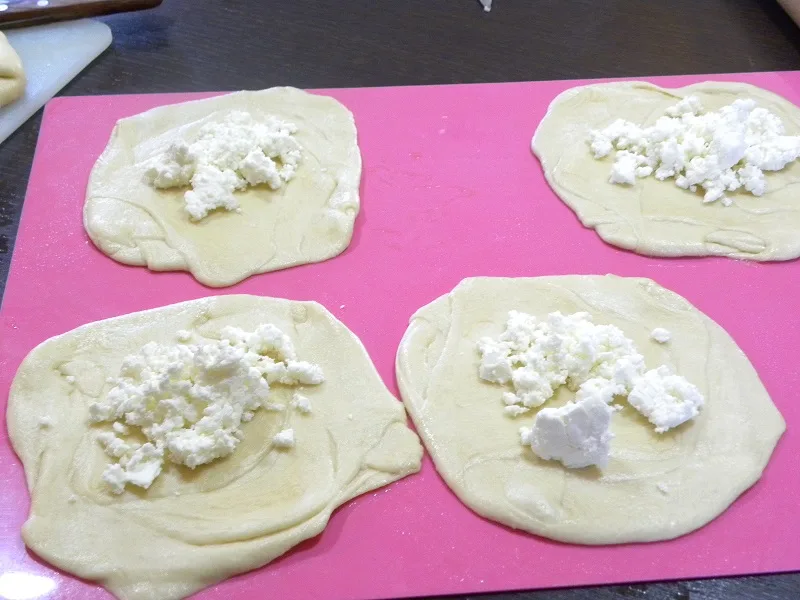 I usually make this with leftover pizza dough but it is so worth making it from scratch. You have to be extra careful that when rolling out the dough it is not too thick as it may not cook inside.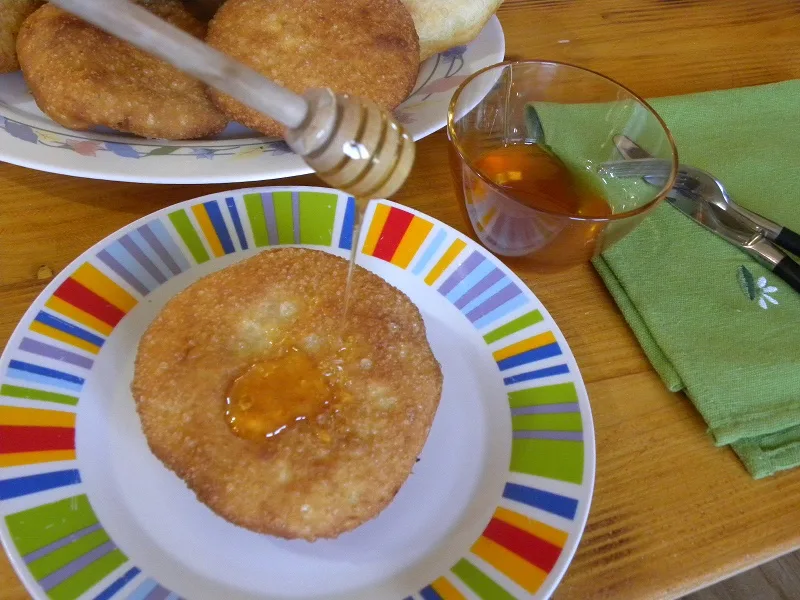 Before the actual recipe, which is at the end, you will find a second recipe called pseudo-tiganopsomo (fake fried bread).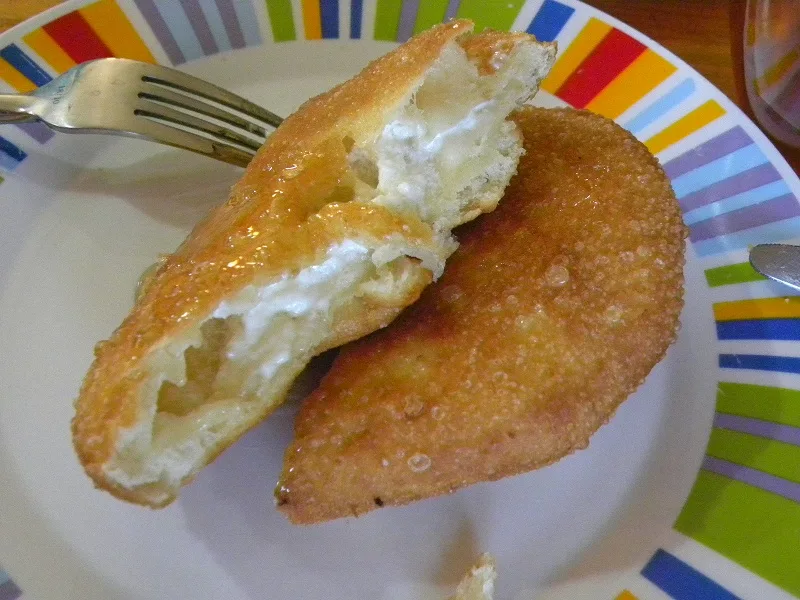 A different tiganopsomo
When making a savory pie, I had some leftover phyllo, so I gave it a try to see how it would work with that pastry and although it had a different texture and taste, it still tasted great.
That day, I only added a mixture of feta and graviera cheese but sometimes I also add some fresh oregano, dill, fennel or mint, depending on what I have at hand and depending on what cheese I use.
Both breads can be served as a snack with some honey on top. The contrast of salty feta and sweet honey is just amazing!
This is called pseudo-tiganopsomo because it's not made with leavened bread dough. This is usually called boureki.
Pseudo-tiganopsomo

(fake tiganopsomo)
Preparation time: 10 minutes
Cooking time:15 minutes
Serves: 8
Ingredients:
Yeasted dough or Homemade phyllo dough
Filling:
6 tbsp extra virgin olive oil
1/2 cup feta (or Halloumi or Fresh Myzithra cheese)
1/8 cup graviera cheese (reserving a tbsp to sprinkle on top)
Salt and freshly ground black pepper
Directions:
See Recipe How to make dough. Made with leftover phyllo (1/3 of the amount).
Divide the dough in two equal parts and roll out into two round pieces.
Spread both cheeses, leaving 2 cm phyllo uncovered and season with salt and pepper. (Salt is added only when using myzithra cheese).
When rolling the second phyllo, brush with olive oil and cover the cheese filling and press both phyllos to join. (At this stage you may freeze it to be fried another day).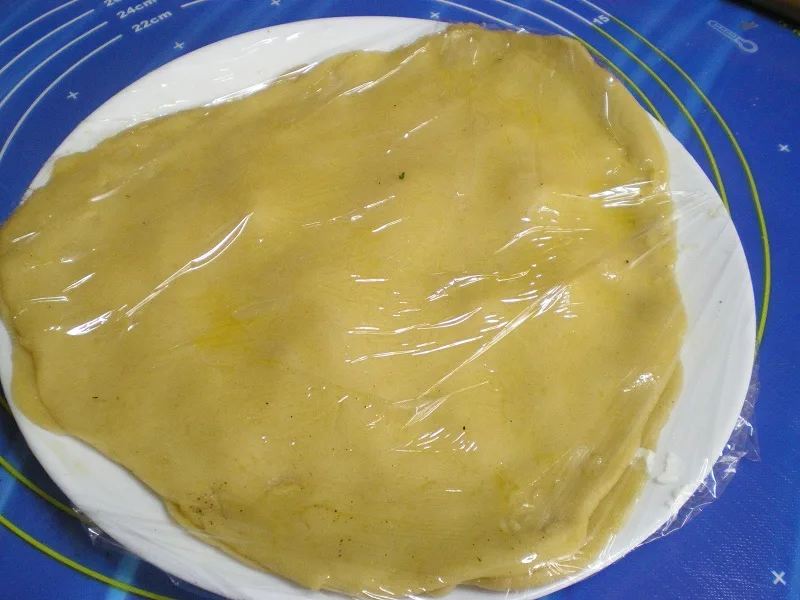 Brush again with olive oil.
Heat 2 tablespoons olive oil in a non stick frying pan and fry on both sides until golden brown.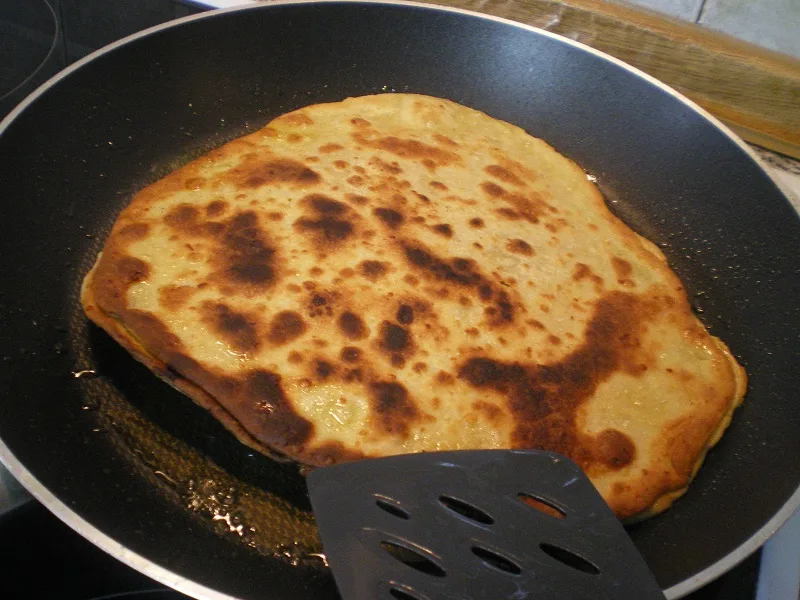 Remove to a plate, cut with a sharp knife and sprinkle some graviera cheese on top.
Serve while it is hot with some honey.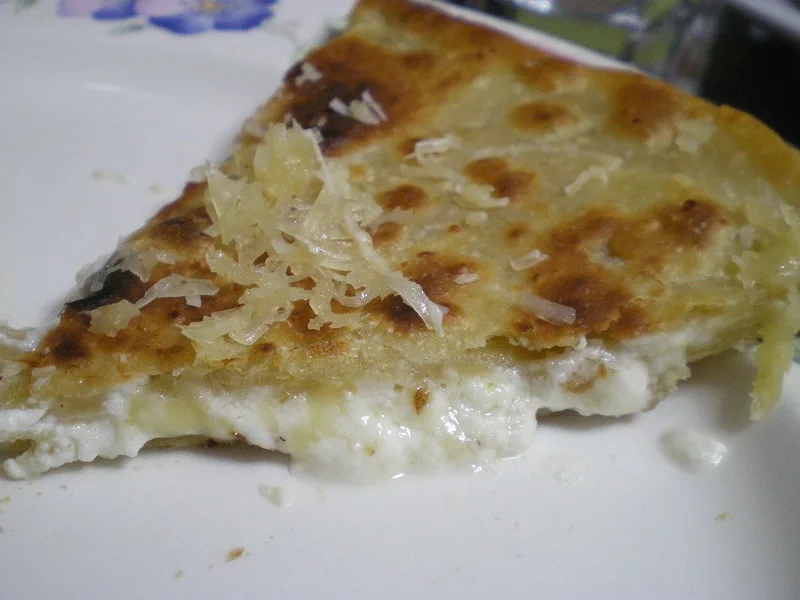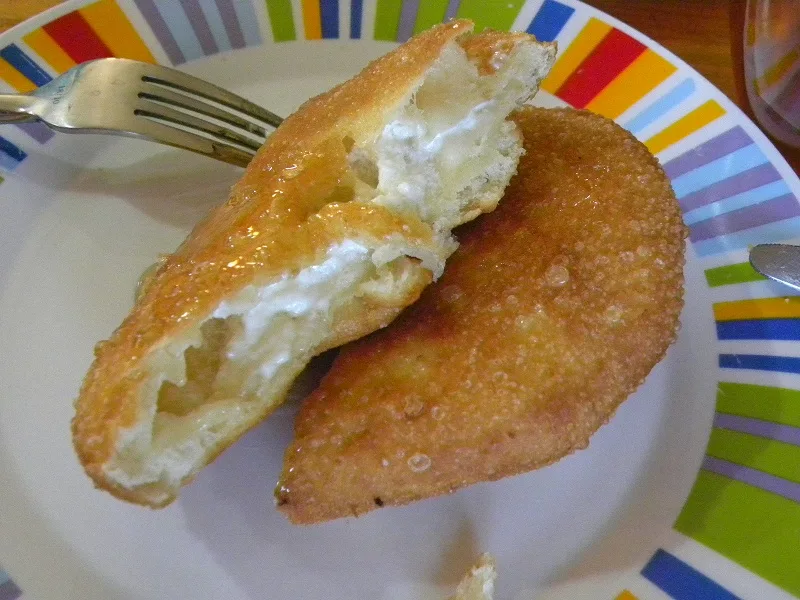 Tiganopsomo (Greek filled fried bread)
Total Time:
1 hour
45 minutes
Tiganopsomo, which means fried bread is very easy to make. All you need is any kind of yeasted bread dough, which is fried in olive oil.
Ingredients
Starter:
12 ½ grams fresh yeast
1 tsp sugar
3 tbsp flour
¼ cup tepid water
For the dough:
300 grams all-purpose flour
½ tsp salt
¼ cup olive oil
½ cup tepid milk (or water)
Filling:
150 grams feta
Other ingredients:
¼ cup olive oil to brush the phyllo
Mild olive oil or vegetable oil for frying
Instructions
Dissolve the yeast with some lukewarm water, sugar and a couple tablespoons flour. Cover and set aside until it bubbles.
Attach the dough hook to the mixer.
Put the flour in the bowl of the mixer, add salt and olive oil. Mix on low speed.
Add the water gradually and mix until a ball is formed around the hook. The dough should be soft and not sticky to the hands or on the mixer bowl.
Cover the dough and let it rest until it doubles in volume.
Deflate it by kneading it a few times on your work surface.
Make it into a roll and divide the dough into 8 equal pieces (about 70 grams each) and using a dowel, roll each piece out to a rough round shape, on a silicone mat, until it reaches about 18 cm diametre. If not using a silicone mat, sprinkle the work surface and phyllo with flour to keep from sticking.
Brush the phyllo with olive oil or melted butter.
Create an imaginary circle, about 5 cm / 2 inches diametre in the centre and using a sharp knife make 6 -8 cuts.
Fold each piece of dough around the centre, brushing each folded piece with olive oil or melted butter.
Take each piece of dough and roll out again making a round phyllo around 18 cm.
Crumble feta.
Add 1/8th (about 1 tbsp) feta in the circle and fold the dough around the centre, making sure to enclose the cheese.
Using the dowel make it a little bit thinner.
When done, cover them with cling film and a kitchen towel and let them rise.
Heat the oil and fry on both sides until golden.
Serve them plain, with cheese or with some honey on top.
Nutrition Information
Yield

8
Serving Size

1
Amount Per Serving
Calories

361
Total Fat

22g
Saturated Fat

5g
Trans Fat

0g
Unsaturated Fat

16g
Cholesterol

18mg
Sodium

327mg
Carbohydrates

34g
Fiber

2g
Sugar

2g
Protein

8g
"These values are automatically calculated and offered for guidance only. Their accuracy is not guaranteed."
Am I a very lucky person or not? On Thursday afternoon, shortly after posting the last recipe, my new camera arrived by courier. I was so anxious to receive it as I ordered it from e-bay and only after buying it I noticed that the manual was in Japanese!! Anyway that was no problem at all as the store I bought it from were very helpful and told me where I could download the manual in English. However, It is 200 pages and I have only managed to read just the basic.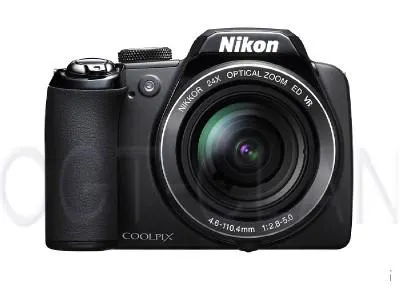 It's a Nikon P90, point and shoot camera and it's operation seems to be quite simple, much simpler than my old one.
Even without the manual, on Friday I took it with me at The Acropolis Museum and took lots of pictures and hope to tell you all about it in my next post.
Kopiaste and Kali Orexi!