Kotopita tou Kynigou , which means Hunter's Pie, is an easy pie recipe made with leftovers from pollo cacciatore.
When I made my Baklavas Tart, I had four leftover phyllo sheets and lots of leftover smaller pieces. Usually, when I have leftover phyllo I shred it into smaller pieces and make this easy Tyropita (the second recipe).
However, on that day I also had some leftover Pollo alla Cacciatora (Hunter's Chicken Stew) which was not enough for both of us, so I used the leftover chicken and leftover phyllo, added some of the cheeses I had at home and made this chicken pie.
I named the pie "Kotopita tou Kynigou", which means Hunter's Pie, after the name of the leftover dish but you can use any kind of cooked leftover chicken, be it stewed, broiled, grilled, barbecued or boiled. I also added the cooked leftover carrots from dish. However, the addition of vegetables can be anything from peppers, corn, peas, grated carrots etc. and you will have a vegetable packed pie, great for giving to children and you will make your leftovers into the ultimate comfort food with the addition of only a few more ingredients.
Kotopita tou Kynigou (Cacciatore Pie) with Leftovers
Ingredients
8 phyllo sheets or 4 phyllo sheets, plus leftovers
¼ cup olive oil
For the filling:
1 ½ cups leftover chicken meat
330 grams anthotyros (similar to ricotta)
160 grams feta
1 tbsp dill, finely chopped (or parsley, if you prefer)
1 spring onion, finely chopped
1 cup cooked carrots
3 eggs
Salt and freshly ground black pepper
Instructions
Remove bones and skin from cooked chicken and cut it into smaller pieces.
Cut the cooked carrots into smaller pieces.
In a bowl crumble feta and press the anthotyros with a fork until it crumbles.
Add the eggs, spring onion, dill, carrots, chicken, salt and pepper and mix.
Brush a 26 x 20 cm baking dish with olive oil and layer half the sheets of phyllo, covering the sides of the baking tin and brush each sheet with olive oil. Brush half of the leftover sheets and layer them in the baking dish.
Add the chicken filling and smooth the surface up.
Bring the overlaying phyllo sheets on top of the filling one by one and using a slightly oiled brush, arrange one by one on top. Add the remaining leftover phyllo pieces which lightly brush with olive oil before placing them. Finally brush the remaining two phyllos with olive oil and fold them the size of your baking dish and add them on top. Slightly score the phyllos into the size of pieces you like without reaching the filling.
Wet your hands with water and sprinkle the water on top of the phyllos.
Bake in a preheated oven to 180o C for 35 minutes or until golden brown on top.
As I have already informed you, my blog has been nominated by BHMAGourmet for an award, in the category "Best Greek cooking in English". If you like my recipes and have not yet voted, you can still vote for my blog until the 14th of December, 2015, here.
We still have to participate in two challenges which will be judged by a committee. One of the challenges is to make frugal recipes which are nutritious and full of flavour and the other category is to make good use of our leftovers, so my today's recipe falls in that category. More recipes with leftovers will follow, so stay tuned and keep voting 🙂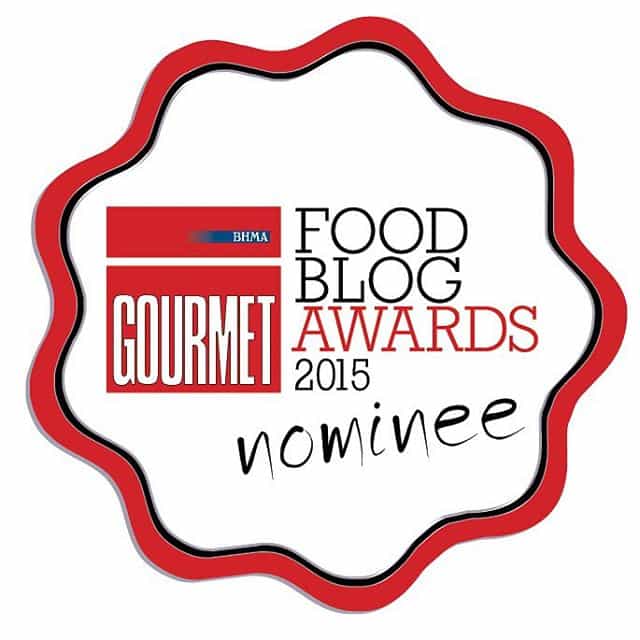 You can find my Greek recipes in my cookbooks «More Than A Greek Salad», and«Mint, Cinnamon & Blossom Water, Flavours of Cyprus, Kopiaste!» both available on all Amazon stores. Read more here.
Other related Recipes:
Kotopita me Prassa (Chicken and Leek Pie)
Turkey Cabonara Pie (with leftovers)
Kopiaste and Kali Orexi,