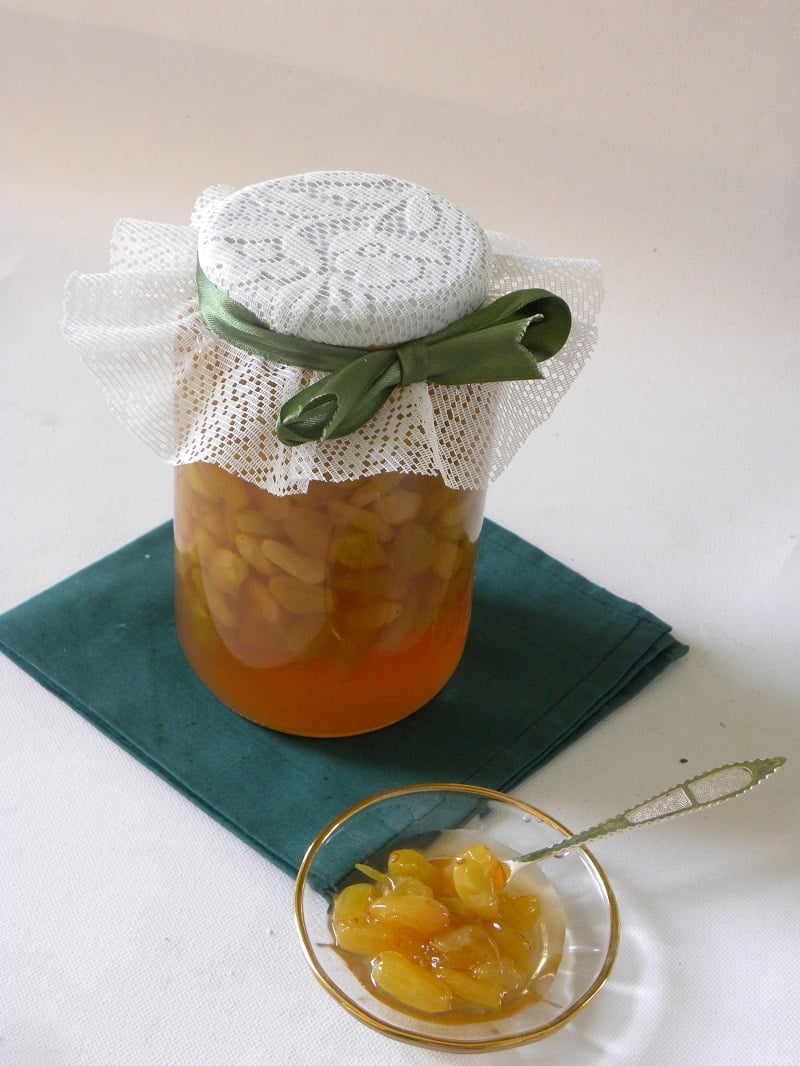 Glyko stafyli or grape preserve are candied grapes in syrup. It is a quick and easy confection to make.
You can serve it as it is or used it in other desserts.
This time of the year the grapes are very cheap so apart from making moustalevria or moustokouloura, you can make it into fruit preserve and use it in lots of recipes like cheesecake, panna cotta, eat it plain as it is or with Greek yoghurt etc.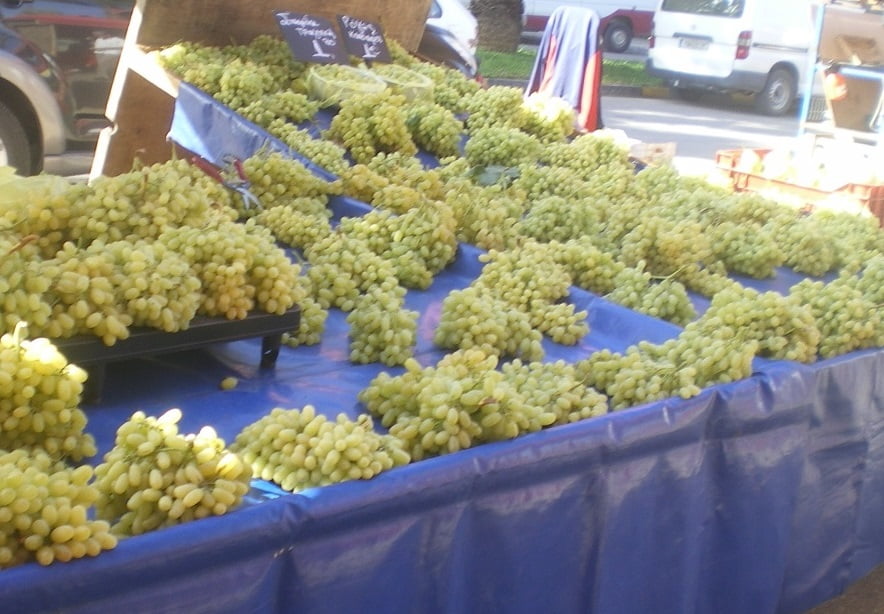 When the grapes fall off the bunch, here in Greece at the farmers' market they collect them and sell them very cheap.
When I saw a large bowl full of sultana grapes, they looked very good, so after washing them I separated the big grapes to make the spoon sweet and used the smaller ones to get the juice.
Traditionally, no grape juice is used in making grape spoon sweet. The grapes are usually covered with the sugar and left overnight to release some juice and wet the sugar. In this case less syrup is produced.
As I prefer more syrup which I use in lots of dessert recipes, I add some grape juice as well.
This way I expedited the procedure and made the spoon sweet immediately, as the juice helped to dissolve the sugar. If you use grape juice, you must bear in mind that this time of the year grapes are very sweet, so you can reduce the sugar, unless you like the syrup to be very sweet.
If you can't find fragrant geranium leaves, you may use vanilla or cinnamon stick and cloves to flavour the syrup.
Yesterday, I made Fig Jam with Lemon, Rum and Cinnamon and as I will not find time to make another post soon, I updated a previous post I had on Fig Jam. This jam is really very easy to make and it tastes fantastic.
Yesterday I also made Glyko Kydoni (Quince) and have updated the recipes with some notes and new photos.
LIKE THIS POST?
You can hover over this image to pin it to your Pinterest board. Also, please feel free to share it with your friends and fellow bloggers, using the share tools.
Kopiaste and Kali Orexi!