Chaniotiko Boureki is a casserole dish with potatoes and zucchini which originates from the island of Crete.
Chaniotiko is the adjective of the Cretan town Chania (Haniá) and Boureki is usually something made with phyllo which encloses a filling.
Do not confuse it with the Turkish borek, as this is something totally different, although in some cases phyllo is also used. This dish is a zucchini pie but totally different from what you may imagine because it is crustless as the ingredients are bound together with a batter.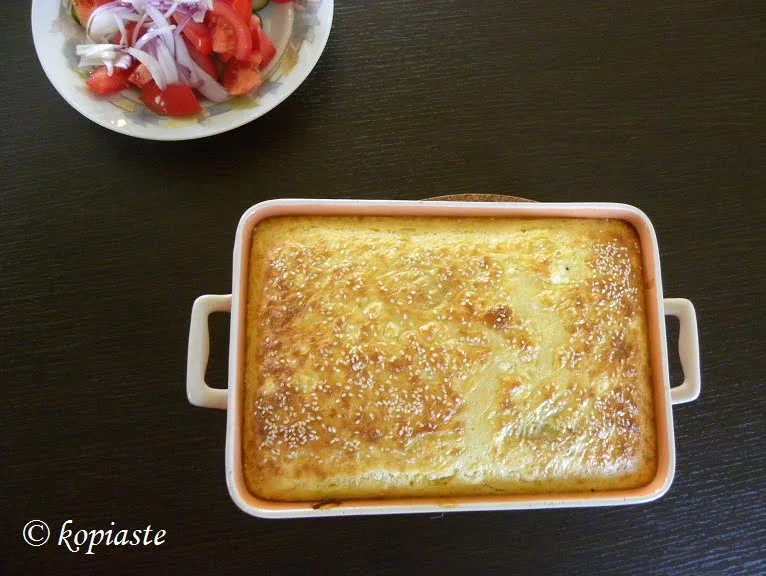 I am not an expert on Cretan cuisine but I have visited the island many times, when my son worked there for several years.
The first time I tried this dish was at some friends' house. It was made with potatoes, zucchini, mint and local cheeses and the ingredients were bound together with a batter made of flour, water or milk (although I am not absolutely sure).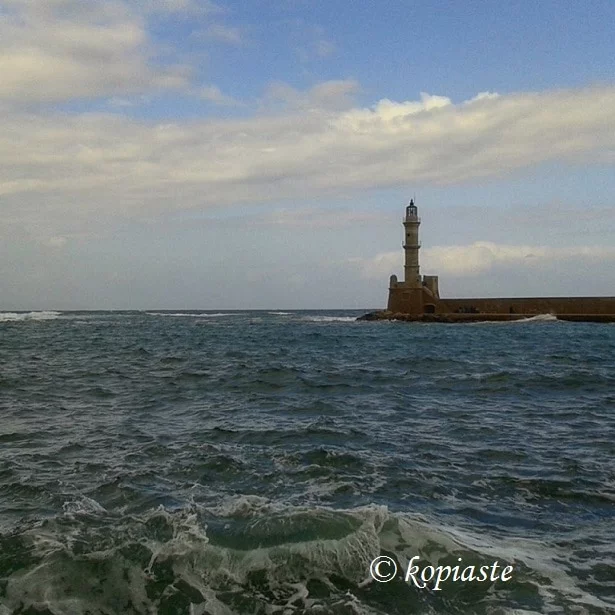 I've made it many times since then but today I want to share my own take on this dish, which although not so traditional, it still is delicious!
The traditional recipe is made with thin slices of potatoes and zucchini. However, there are so many recipes online which makes it very confusing to find out what is the most traditional. The potatoes must be so thin that they are almost transparent. If you cannot do that using a sharp knife, you can use a mandolin.
In some recipes the potatoes and zucchini and drenched in flour first and added raw whereas in some recipes they are fried.
Some people enclose the filling in phyllo and some just bind the ingredients together with the batter. The cheeses used are local and it is usually made with, a traditional cheese from Crete, called Xinomyzithra, which is something between feta and ricotta, with a slightly sour taste.
This cheese is indigenous to Chania but if you can't find it try the combination of feta and anthotyro (or ricotta), or feta and graviera, which is my favourite. Graviera is a sheep and goat milk cheese with a mild taste. They also use another cheese called "pichtogalo".
Xinomyzithra is a whey cheese (similar to ricotta), which is made after making other Cretan cheeses such as graviera or Kefalograviera.
Pichtogalo, which means thick milk is a cheese made directly from sheep milk or a mixture of sheep and goat milk and is very creamy.
Others use olive oil and others stakovoutyro, which is a local sheep and goat butter. Find out more about Greek and Cypriot Cheeses.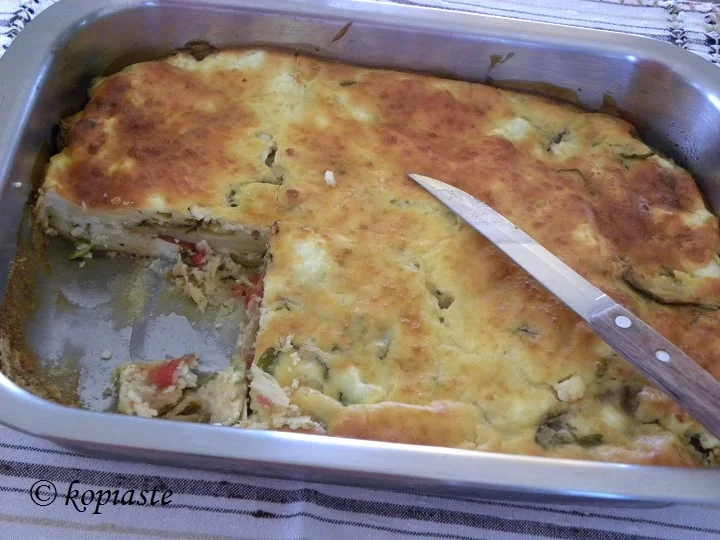 What makes my boureki different is the addition of a tomato sauce made with onions, garlic and fresh tomato.
However, I do not cook this sauce too much as I want the tomato to hold together and to be visible in the dish and not mashed. I've made it in the past using fresh mint, peppermint and basil but it's also delicious with dried mint as well.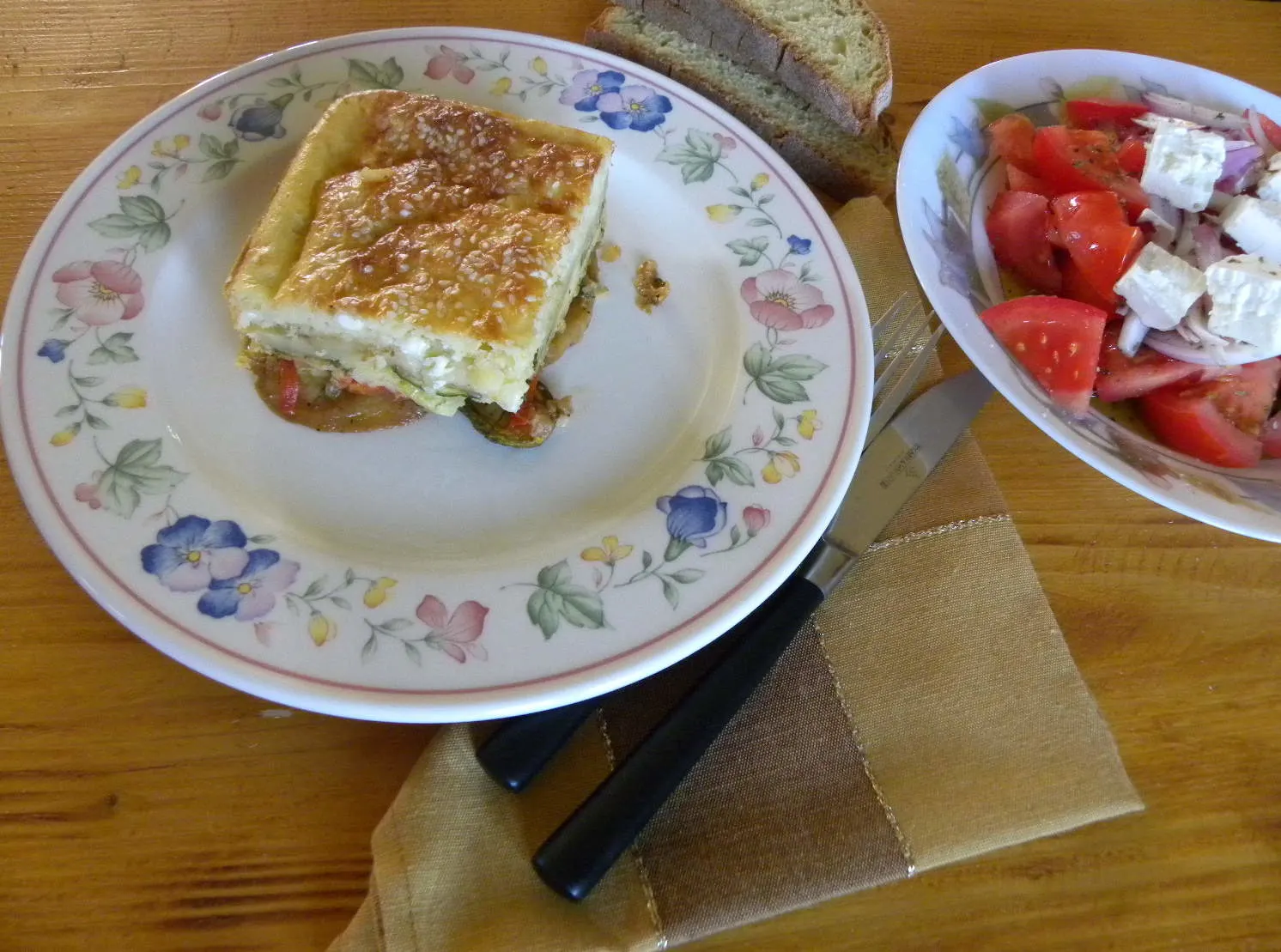 The batter I make is like a cake batter made with Greek yoghurt, milk, eggs, flour, baking powder and seasoning. The cheeses instead of being spread in the pie are mixed in the batter.
This amazing, aromatic summer dish is healthy and filling and the taste will delight you, as mint pairs so well with zucchini and cheeses.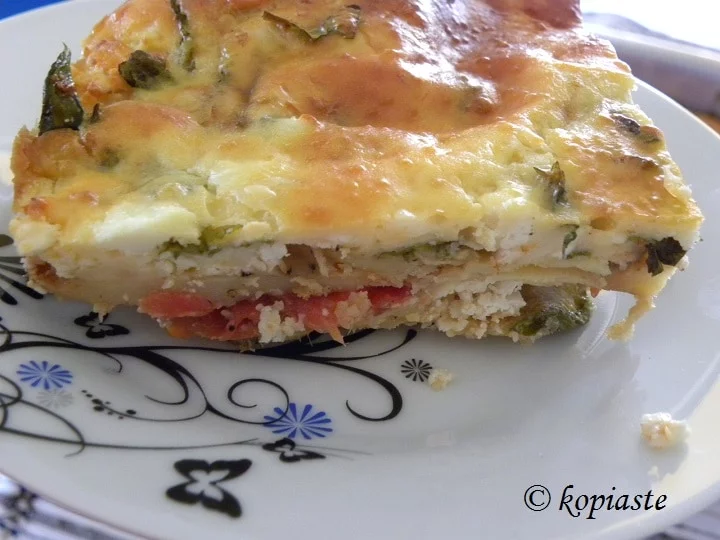 It's great served at room temperature or even the next day. Accompanied by a Greek salad it makes a well balanced meal but cut into smaller pieces, you can serve it as an appetizer.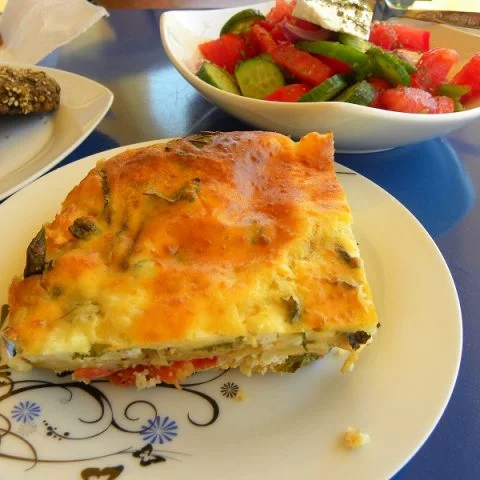 Chaniotiko Boureki with Greek Yoghurt (Savoury Zucchini, Potato Casserole)
Chaniotiko Boureki is a casserole dish with potatoes and zucchini which originates from the island of Crete.
Ingredients
½ cup olive oil
4 medium potatoes
3 zucchini
1 onion, finely chopped
1 roasted garlic, mashed
1 large tomato, cut in thin slices
3 eggs
200 ml Greek yoghurt
3/4 cup milk
1 cup flour
1 tsp baking powder
Salt
Freshly grated black pepper
2 tbsp dried mint or 1/4 cup fresh mint, peppermint and basil
150 grams feta
50 grams graviera
1 tbsp sesame seeds
Instructions
Heat the olive oil in a non-stick frying pan or sautéing pan.
Pat dry the potatoes cut thin slices using a mandolin or a knife. Fry them on both sides in 3 – 4 batches, until golden.
While they are frying, do the same with the zucchini and fry on both sides in 2 - 3 batches. Set aside until they cool.
Add the onion and sauté to soften. Before it starts browning add the garlic and the tomatoes and sauté for 4 – 5 minutes.
Meantime, in a large bowl add the flour, baking powder, salt , the eggs, the yoghurt and add enough milk to make a batter.
Add crumbled feta and grated graviera.
Preheat a fan forced oven to 170oC (or other oven to 180C /350F).
Brush a 17.5 x 25.5 cm Pyrex with olive oil.
Layer half of the fried potatoes, season with salt and pepper, add half of the zucchini on top. Lightly sprinkle with some salt, pepper and dried mint.
Add the tomato mixture on top and spread it with a spoon to cover the vegetables.
Add almost half of the batter, just a thin layer to cover the tomatoes.
Continue with another layer of zucchini. Sprinkle some more salt, pepper and dried mint.
Add the remaining potatoes and season with salt and pepper.
Finally cover with the remaining batter.
Sprinkle with the sesame seeds on top.
Bake in the middle rack, for about 30 minutes or until golden on top.
Serve warm or cold.
Nutrition Information
Yield

8
Serving Size

1
Amount Per Serving
Calories

422
Total Fat

23g
Saturated Fat

7g
Trans Fat

0g
Unsaturated Fat

15g
Cholesterol

102mg
Sodium

381mg
Carbohydrates

39g
Fiber

4g
Sugar

6g
Protein

16g
PIN FOR LATER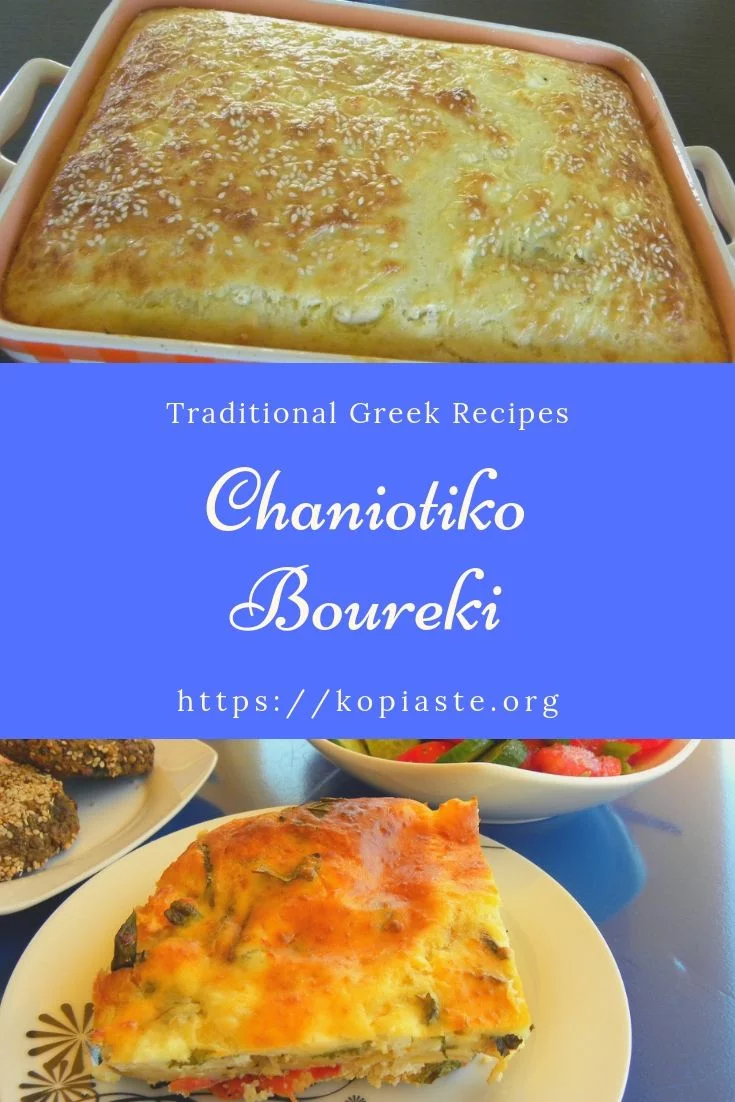 Kopiaste and Kali Orexi!