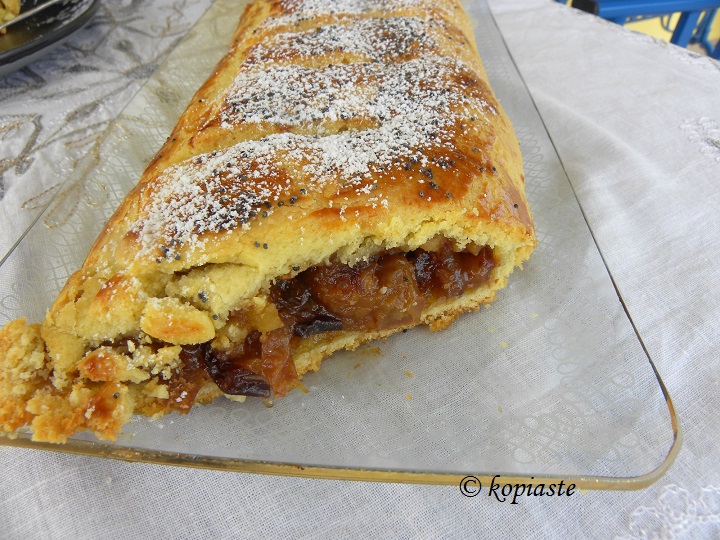 "Härzlech willkomme in Lozärn" and welcome to the World Culinary ABC event. We have enjoyed seeing bloggers hosting and participating in this event where food bloggers virtually travel around the globe in search of recipes to cook for the country or town they are hosting.
Today, the town I am featuring and hosting is Lucerne, in Switzerland.
According to Wikipedia, Lucerne is a city in central Switzerland, in the German-speaking portion of the country. Lucerne is the capital of the Canton of Lucerne and the capital of the district of the same name. With a population of about 80,501 (60.000 people, according to the official site of Lucerne), it is the most populous city in Central Switzerland, and a nexus of transportation, telecommunications, and government of this region. The city's urban area consists of 17 cities and towns located in three different cantons with an overall population of about 250,000 people.
I had the pleasure to visit Switzerland in 2009 but we only got to visit Geneva. Unfortunately I don't know much about Lucerne and google searching I found their official site. Since there was a live chat, I asked for permission to use text and pictures from their site and I would like to thank them for giving me permission to post the following information, together with the pictures.

What you can do in Lucerne:

Mountain- and lake experiences
Just as fascinating as the charming city of Lucerne is the surrounding area. The Lucerne-Lake Lucerne Region with its unique mountain and lake landscape offers countless options for excursions. Excursion to the Alps in the region is, in fact, an age-old tradition. Traces of this tradition can be tracked while taking a ride on Europe's oldest mountain railway, as it winds its way up Mt. Rigi or on the world's steepest cogwheel train to the top of Mt. Pilatus. Those seeking fun and games on a glacier have to take a ride on the first revolving aerial cable car – the Rotair – to the top of Mt. Titlis: at 3000 meters, it is the highest accessible peak in the Lucerne – Lake Lucerne. Since 2012 the world's first CabriO® cable car (a double-deck aerial cable car) connects the middle station Kälti with the Stanserhorn. A boat ride on Lake Lucerne, which has the most extensive inland navigation system in Europe, is simply a must. The panorama boat, the five paddle steamers or the elegant catamaran are certain to render your stay extraordinary.


Touring, hiking, cycling, and mountain biking experiences
Explore the hiking trails of the Lucerne-Lake Lucerne Region. For Example the varied "Swiss Path" which makes a loop around the Urnersee or the new "Waldstätter–Trail" around Lake Lucerne: a lake scenery in the heart of Switzerland with historical and religious places. The Lucerne-Lake Lucerne Region offers pure nature and a wide network of hiking, cycling, and mountain biking routes. All routes are bookable including luggage transport. Or follow the new "Grand Tour of Switzerland" by car or by public transport and visit its highlights in the heart of Switzerland.


Wellness at the "Lucerne Riviera"
The picturesque lakeside villages of Weggis and Vitznau are located on the shores of Lake Lucerne and the sunny southern flank of Mt. Rigi. This beautiful resort region has established itself as one of the best addresses for spa and wellness. With its official label as a "Wellness Destination", Weggis Vitznau Rigi – The Oasis of Wellbeing guarantees a professional health and wellness range in the fields of relaxation, exercise and nutrition and a highly capable, personal service. Six leading wellness hotels, first-class cuisine, the Rigi-Kaltbad Mineral Baths & Spa, and the ideal location by Lake Lucerne and at the bottom of the famous excursion mountain Rigi, offer everything for the recovery of body and mind. Revitalise yourself in the middle of the beautiful mountain and lake scenery and immerse yourself in the mild, Mediterranean feel-good climate of our wellness region. At the same time you can take advantage of the closeness to the city of Lucerne with its world-famous sights and large range of cultural activities. It is therefore not surprising, that the region is often referred to as the "Lucerne Riviera" and of which even Goethe, Queen Victoria, Mark Twain became enthusiastic.

I must say that it was very difficult to find many recipes from Lucerne. My google searching did not reveal any results, so I created a thread on Chowhound. I was fortunate enough to get some suggestions and my first choice was to make either"Chügelipastete" and "Birewegge". I rejected "Chügelipastete" because that demiglace sauce was too much trouble to make from scratch 🙂
I decided to go with "Birewegge", which is a Pear Bread. Although the recipe's name is "bread", puff pastry is used. In the picture it didn't look as if they used puff pastry, so I decided to make Pâte Brisée which is the basic tart shell and make the filling as suggested. However, I could not find dried pears so I used fresh pears and a combination of dried plums, dried apricots and raisins which were plumped and cooked. Adding fresh pears and my own homemade fig preserve, makes this tart a sweet sensation . Instead of using walnuts I roasted some almonds which I pulverized in order to absorb some of the moisture and also added some corn flour (starch) for the same reason. The spice mixture mentioned was very vague, so I decided to use cinnamon, cloves, nutmeg and ground ginger.
I don't know how the original recipe tastes but I must say that we were very pleased with the result.
An amazing crunchy crust filled with the above delicious, spicy fruit jam is perfect to accompany your coffee or tea any time of the day.
Note:
The amount of the fruit I made was too much so I used half of it and the remaining was stored in the fridge. A week later I made the same tart shell and added the fruit on top to make Pasta Frolla.
Birewegge – Pear and Dried Fruit Tart (Pâte Brisée),
Adapted from Hans R. Amrein's recipe
Ingredients:
1 egg
½ tsp poppy seeds
Icing sugar to sprinkle on top
Tart shell:
425 grams all purpose flour (about three cups)
1 tsp salt
285 grams cold butter, grated
50 grams sugar
1 tbsp lemon zest
2+ tbsp cold water
Filling:
250 grams dried apricots
250 grams dried plums
4 fig preserves
150 grams sultana raisins
250 grams (2) fresh pears
60 grams cane sugar
1 tsp mixed spice (equal amount of cinnamon, cloves, nutmeg and ginger)
1 cinnamon stick
50 ml homemade cherry liqueur
40 ml boiled fruit water
20 ml fig syrup (or add honey)
100 grams roasted almonds, skin on
2 tbsp corn flour
Directions:
Prepare the tart shell. (See step by step instructions here).
Remove stems and stones (if any) from dried fruit and put them in a bowl with enough water to cover them. Let them soak them for an hour.
Strain them, reserve the water and finely chop them.
Peel and core the pears and cut them into small pieces.
Cut the fig preserves into small pieces and discard the clove inside.
Put the fruit in a pot and add the sugar, syrup, reserved water, cherry liqueur and spices and cook for five minutes. Add the corn flour and almonds and mix. Remove from the heat and set aside to cool.
Preheat oven to 180 °C.
Roll out the tart shell on parchment paper, to make a rectangle 26 cm x 45 cm dough. Spread out half of the filling onto the large side of the pastry and roll up. Transfer the roll with the parchment paper on the baking tray. Brush the roll with egg yolk and lightly score into serving portions and sprinkle with the poppy seeds.
Bake the roll in the middle of oven to 180 °C for 30 to 40 minutes or until golden.
Sprinkle with icing sugar on top and serve preferably with a scoop of "kaimaki" ice cream.
You can find my Greek recipes in my cookbooks «More Than A Greek Salad», and«Mint, Cinnamon & Blossom Water, Flavours of Cyprus, Kopiaste!» both available on all Amazon stores. Read more here.
Other related Recipes:
Spinach & Mushroom Tart with Buffalo Butter & Cheese
Bacon Quiche or Quiche Lorraine
Kopiaste and Kali Orexi,