We really love salmon and find that Lime, Dill and Garlic pair great together. Combined with the orange-garlic honey sautéed spinach makes a very healthy combination.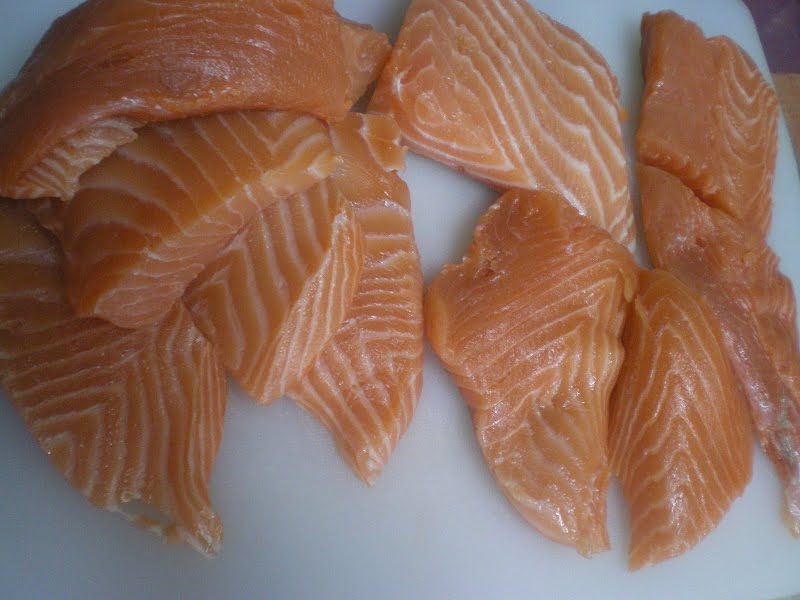 We try to have fish in our diet at least a few times a month and each time I cook salmon, I like to try different combinations of flavours.
However, this time I was inspired by a previous salmon recipe I made, where I made a Lime & Dill Pesto.
The recipe takes very little time to prepare, marinate and cook. You basically marinate the fish and cooking doesn't take more than fifteen minutes, et voila, a delicious recipe which is also a super healthy dish that is very light and good for your heart as well.
I have written many times about The Mediterranean Diet and have listed a lot of Healthy recipes, including salmon dishes..
Here are a few facts about Omega-3 Fats…
Regulate blood sugar levels and fat burning
Prevent heart disease
Are being prescribed for depression, bipolar disorder, and schizophrenia
Help to prevent diabetes
Deficiency in children is linked to dyslexia, poor motor skills and ADHD
Deficiency in teens makes them more prone to anger, hostility, and violence.
If you want to learn more, you can read a detailed article here.
Today is our wedding anniversary but on this day we also celebrate the Liberation of Athens from the Nazis (12 October, 1944).
Now, the EU and especially the Germans are back with a second occupation, this time economic and are quickly leading the Greek people to poverty by imposing austere measures which are beyond any imagination: 30% decrease in salaries and pensions, imposing of taxes, more taxes and more to come.
With lower revenue and a stagnating economy, how will Greece begin to grow again?
I don't know for how long we can afford to eat expensive food, such as salmon, but as long as we can afford it, we will try to enjoy it as often as we can.
Lime, Dill and Garlic Crusted Salmon
Additional Time:
5 minutes
We really love salmon and find that Lime, Dill and Garlic pair great together. Combined with the orange-garlic honey sautéed spinach makes a very healthy combination.
Instructions
Preheat the oven to 180oC / 350o F.
Wash the salmon fillets and pat dry.
Place in a bowl together with the pesto and rub the fillets.
Mix the spices with the salt, breadcrumbs and bread the fillets
Heat the olive oil in a sautéing pan skin-side down, for about 5 minutes, until the skin is golden brown and crisp and then turn on the other side for 5 more minutes.
Place in the oven and bake for 5 minutes or until it flakes.
Notes
If you frying pan cannot go in the oven remove it to a baking tin before baking.
(If you like you can also bake the fish directly in the oven).
I served it with Jacket Potatoes, Skordalia and Orange-Garlic Honey Spinach (recipe below).
Orange-Garlic Honey Sautéed Spinach
Additional Time:
5 minutes
This sautéed spinach is a quick, healthy and tasty side dish for for fish or other meat dishes.
Ingredients
2 tbsp extra virgin olive oil
1 clove garlic
300 grams Spinach
Salt and freshly ground black pepper
1/3 cup fresh orange juice
1 tsp honey
Instructions
Wash the spinach and dry.
Heat the olive oil in a non stick frying pan. Add the garlic and cook over moderately high heat, stirring, until fragrant, for a few seconds.
Add the spinach and toss to coat and cook until the spinach is wilted, about 2 - 3 minutes.
Dissolve honey in orange juice and add to the spinach.
Season with salt and pepper, cover with lid and cook for another 5 minutes.
Kopiaste and Kali Orexi,