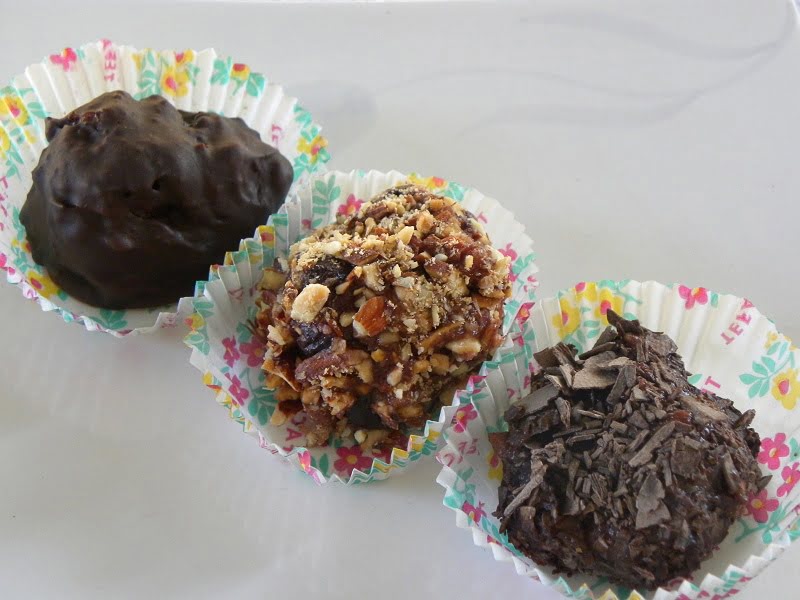 Sharing is caring!
Truffles are bite-sized chocolate confections, usually made from chocolate and cream (ganache) usually formed in a spherical, conical, or curved shape.
Their name derives from their resemblance to truffles, edible fungi of the genus Tuber.
In Greecek we usually make the truffles with leftover cake or biscuits, which we smash into smaller pieces and also add some toasted nuts or fruit preserves.
We then shape them into small balls and coat them with chocolate ganache or with cocoa powder, chocolate shavings, sprinkles, shredded coconut, toasted nuts etc.
Christmas and New Year's Day are not very far away and during the Christmas holidays we cooked and prepared lots of sweets and savory dishes.
After seeing the event of Tuesday leftovers to search our pantries or cupboards and create things from our leftovers I realized how many things I could have prepared out of the leftovers and definitely there were more than one thing I could have put together.
With most of the ingredients I saw in my cupboards I knew immediately what to make. I had leftover sprinkles from my Kaleidoscope Cookies and I had leftover biscuits, walnuts, almonds, chocolates, spoon sweets and rusks.
I also checked my fridge and saw there was heavy cream and butter, so that I could make the ganache.
Since the theme was chocolates the first thing that came into my mind was to make truffles.
I always have spoon sweets (fruit preserves) which I make during the year with seasonal fruit. For example, now I am in the process of making bergamot spoon sweet, which is fantastic with all that aroma, which I hope to keep some for next Christmas to use in my Christmas cake.
Different kinds of truffles
I made these truffles another year, using leftover Christmas kourabiedes, melomakarona and cake.
Kopiaste and Kali Orexi!

Sharing is caring!