Rosotto is a vegan rice pudding made with rice flour and rose cordial. I named this pudding rosotto (playing with the name risotto) because roz in Greek means pink.
I must be the person who has made the most rice puddings in the world!
Here are a few:
Classic Ryzogalo (Greek Rice Pudding)
Vegan Lactose Free and Glyten Free Ryzogalo
Deconstructed Pavlova and Lemon Posset Ryzogalo
This time I decided to make a vegan Ryzogalo, with coconut milk. It is also gluten-free and lactose free.
I recently bought rice flour which I am falling in love with its flavour, so I used some which added to the taste but also speeded up the setting time of the pudding.
I did not want to make the traditional flavour with cinnamon and made it with Triantafyllo (rose syrup), which I bring from Cyprus every time I visit.
This, together with the rose water, also added to the flavour with a wonderful aroma but also made the pudding beautiful giving it a pink colour and lovely aroma.
If you cannot find rose cordial and still want to make it pink, you can give it a different flavour by adding homemade pomegranate syrup or molasses or grenadine.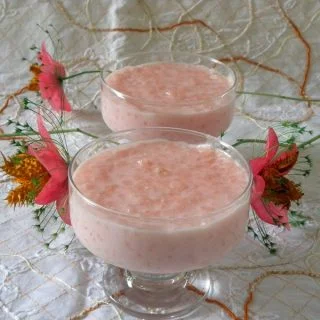 Rosotto (Pink Rice Pudding)
A twist to Greek ryzogalo made vegan with coconut milk and gluten-free as it is thickened with rice flour. It is made pink with rose cordial and flavoured with rose water!
Ingredients
100 grams short grain starchy rice such as Carolina or glace or other starchy rice suitable for rice puddings
2 cups coconut cream
6 1/2 cups water
200 grams sugar
2 tablespoons rose water
¼ cup rose cordial
2 tbsp rice flour
Instructions
Dissolve the rice flour with 1 cup water.
Put the rice, sugar, remaining water and milk in a saucepan and bring to boil and then lower the heat and cook about 45 minutes, stirring frequently.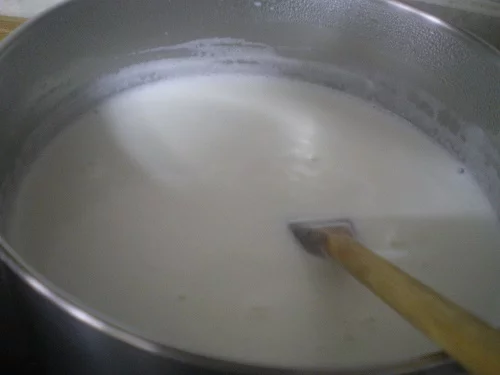 Add the dissolved rice flour and mix.
When it starts thickening add the rose water and rose cordial and mix until it sets.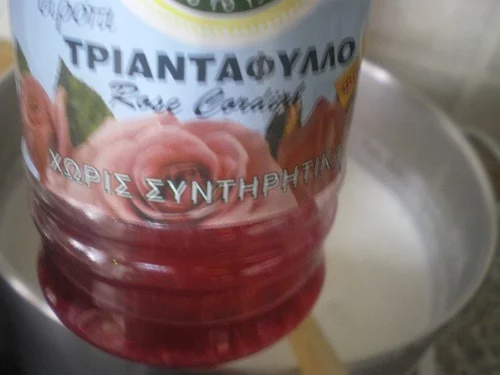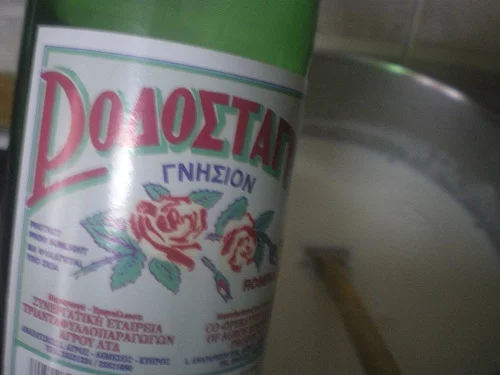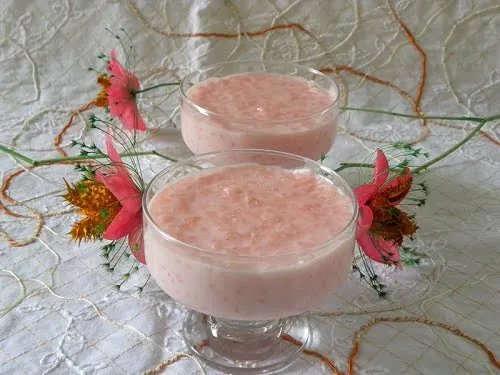 Nutrition Information
Yield

8
Serving Size

1
Amount Per Serving
Calories

446
Total Fat

12g
Saturated Fat

12g
Trans Fat

0g
Unsaturated Fat

1g
Cholesterol

0mg
Sodium

37mg
Carbohydrates

81g
Fiber

0g
Sugar

63g
Protein

2g
Ryzogalo (rice pudding) Recipes
Here are a few more "ryzogalo"rice puddings which you may also enjoy:
Like this post?
You can hover over this image to pin it to your Pinterest board. Also, please feel free to share it with your friends and fellow bloggers, using the share tools below.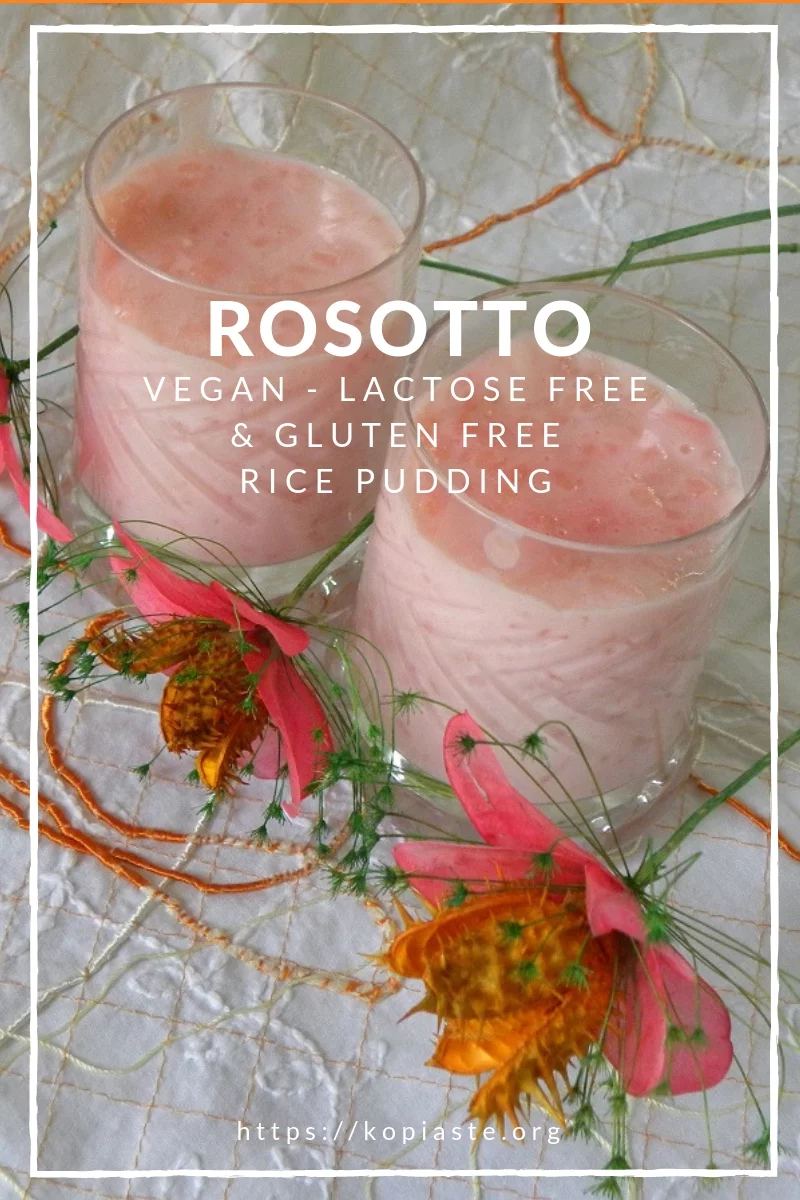 Kopiaste and Kali Orexi!