Psito pronounciation "psee-TOH" is roasted meat cooked in the oven. It could be made with lamb, goat, pork or chicken meat.
Traditionally they used to make it in wood fired ovens which every household had one in their yard. That made the roast amazing.
However, we now make it at home ovens, which is very easy to prepare and stilll very delicious. In Cyprus we eat a lot of lamb and I remember that this used to be our Sunday lunch. My mother used to go to church every Sunday early in the morning and it's the only meal I can remember my father preparing for us on Sundays so that my mother would not worry about cooking on that day.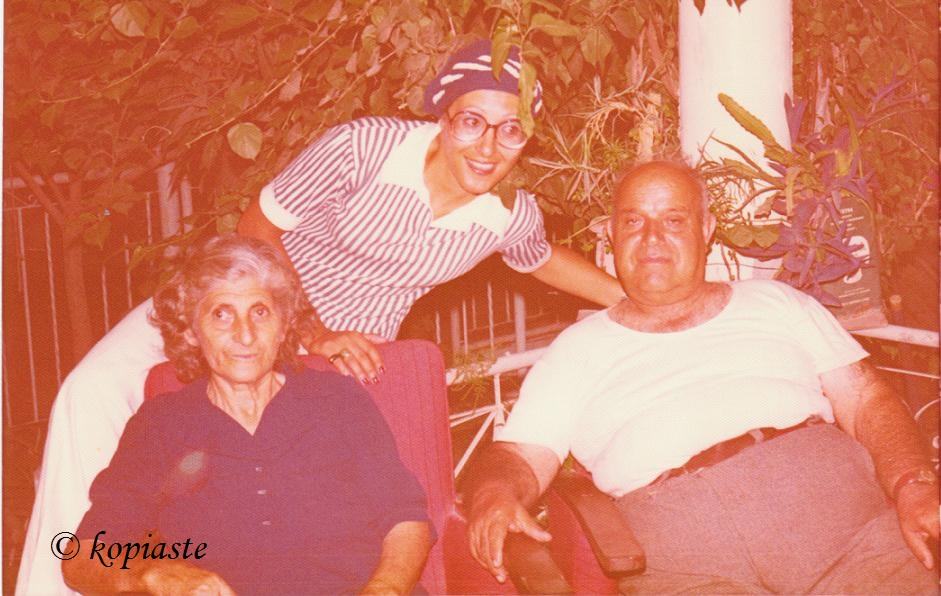 However, I must say that our tastes do change and I hardly ever cook lamb. I prefer baby goat meat, which is lean and only cook it a few times a year. Whenever I make "psito" I prefer to make it with chicken or pork.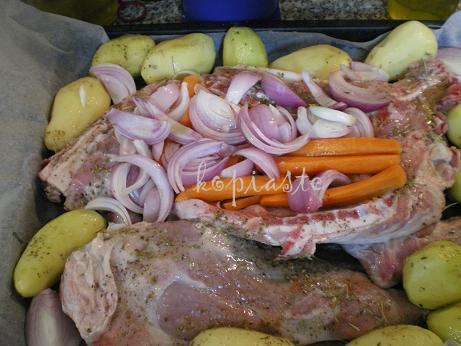 When our children used to live with us, I did not put tomatoes, as my son didn't like them but now I always add tomatoes.
Arni or Katsiki Psito (Roasted Goat or lamb) – Cypriot recipe
Preparation time:15 minutes
Roasting time: 2 ½ – 3 hours (depending on your oven)
Serves: 5 – 6
Ingredients:
2 legs of goat or lamb (about 3 kilos)

2 large onions, peeled and cut into big slices

12 – 14 small potatoes, peeled and slotted with a knife

2 – 3 carrots, peeled and coarsely sliced lengthwise

1 cup of water

3/4 cup of spry (vegetable shortening) or peanut oil (I use olive oil)

Salt

Oregano (optional)

Freshly ground black pepper

2 – 3 ripe tomatoes sliced

Oregano (optional)

1/3 cup lemon juice

A pinch of cinnamon
Directions:
Wash meat thoroughly and place in a big baking tin.Place

the potatoes around the meat, add salt, pepper and oregano.

Peel and cut the onions and well as the carrots and place in between the potatoes.Add the oil, water and lemon. Finally add the tomatoes on top and sprinkle some more seasoning o

n top, including the cinnamon.

Bake

in a preheated at 180 C

for about 2 1/2 – 3 hours, turning once. If the potatoes seem to be sticking on the baking pan, add some more water.

Roast until golden on both sides.
Note: If you like you may cook it in parchment paper and the baking tin covered with aluminum foil. In this case you will add half the amount of olive oil and after two hours you will remove the parchment paper, so that it may roast.
Kopiaste and Kali Orexi,