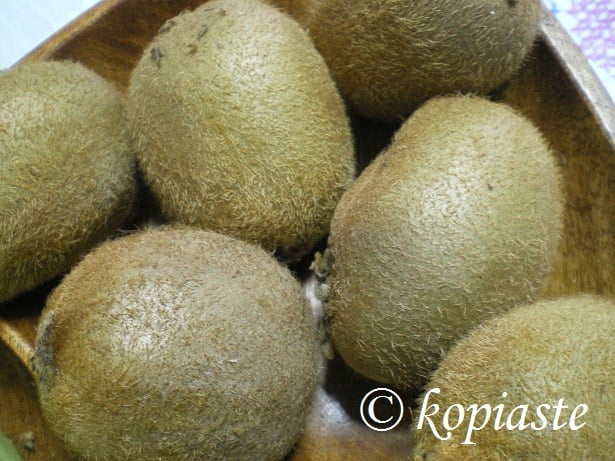 This sauce is also fantastic like the previous one I made with strawberries. If you leave it to boil for more time until the fluids evaporate you will make a great kiwi jam.
Cooking time: about 15 minutes
Makes: about 1 cup
Ingredients
Directions

Peelandcut thefruit into small pieces and place in a frying pan.Add sugar, water and brandy.Mixcontinuouslyuntilsauceisthick.
Leave it to cool down before serving on icecream or other desserts.
See also the Strawberry Sauce.