I hope you all had wonderful holidays.
We spent some days in Sparta where we had our traditional lamb on the spit and kokoretsi.
On Monday we visited the nearby village of Agios Georgios Voutianoi, where St. George's day is celebrated with horse races.
The weather was mostly sunny and enjoyed our visit there.
On our way back we visited Nafplio, where we spent the day and returned back on Tuesday evening.
On Wednesday morning we had an unfortunate mishap in our building.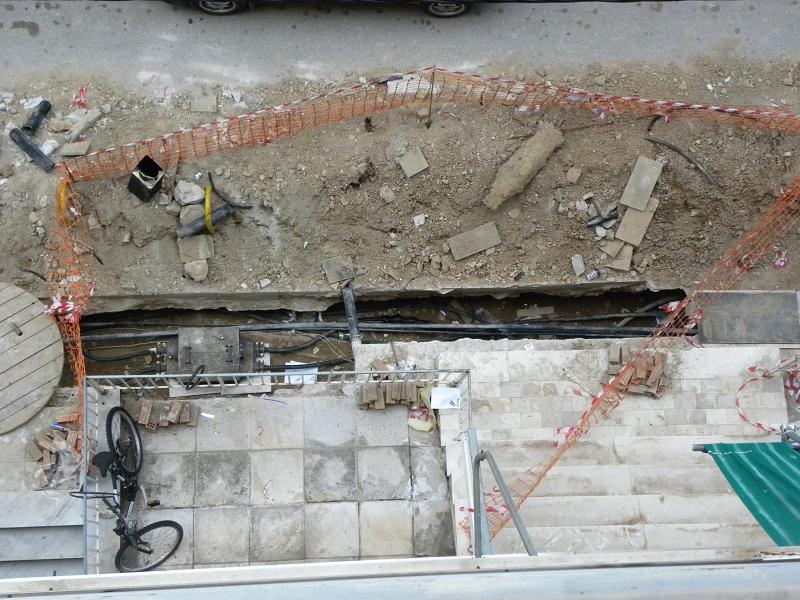 In the basement of our building, there is a sub-station of the electricity company and an underground cable was destroyed, (they never told us why) and it sent too much electricity power to all the building. Around 12 noon while I was still cooking we heard a loud noise and the power was cut. I was on the phone talking to my sister when suddenly I saw one of the televisions in the kitchen smoking. Checking the other sets, the other one in our bedroom was also smoking.
We did not have electricity for three days and no internet. The weather was quite cold, with no heating, no television, no internet, no cooking, everything in the refrigerator and deep freezer destroyed, our solar water heating not working as it was cloudy, so we did not have a proper bath for three days. We had to buy a camping gas and lamp and heated water on the camping gas to wash up.
The only thing that was fan was lighting a camping lamp and candles in the evening and all the family gathered in one room, playing games and saying stories and jokes.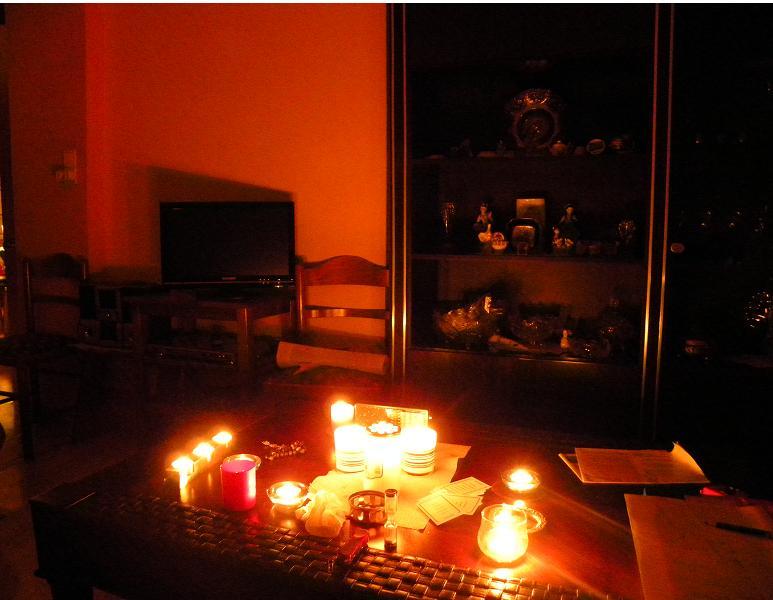 The damage was restored a few hours ago and apart from our tvs, the dvd and video were also destroyed, our mobile chargers were burned, the internet router has been destroyed, the ups, the laptop charger, the central t.v. aerial and we are still checking all the remaining appliances to see what else is not working.
We found an older router we had and my son connected it but unfortunately only one person at a time can be connected so I won't be able to connect whenever I like.
I have a lot to do in the next few days, so I am also extending the event for Creative Concoctions #3 – Desserts for another week, until 7th May, 2011, until I have some time to get organized so until then I hope to be visiting you all soon.
Kopiaste and Kali Orexi!