Think Spice… is a monthly blog event dedicated to spices founded by Sunita, ofSunita's World, and I had the pleasure to host it for the month of February, exceptionally featuring two spices this month: Mastic Gum and Fennel Seeds. The reason for this exception is that mastic gum is not a well known spice and I did not expect a lot of entries.
Even so, we did have a few participants and I hope that if you do find this lovely spice in a Greek or Middle Eastern deli shop you will now give it a try.
On the contrary we had a lot of participants who submitted wonderful recipes for fennel that truly highlight the versatility of this tasty spice, in both sweet and savory dishes, from vegetables to bread, to chutneys, to cookies and drinks.
Thank you all for participating with your wonderful contributions!
Fennel Seeds:
P.G. of My Kitchen Stories has made Cranberry Chutney.
Priya, of Priya's Easty N Tasty Recipes, has made Baked Chickpeas Vada (aka Chickpeas Patties).
Nupur, of Cinnamon Hut, has made Paav Bhaji
Another lovely recipe from Priya, of Priya's Easty N Tasty Recipes, who has made some Spicy Plantain Fritters this time.
Cham, of Spice Club, has made Masala Peanuts.
Christine, of Kits Chow, has made Sweet and sour shallots with raisins, fennel seeds and chilli.
Olga, from Olga's Recipes, sends her Perch en Papillote, written both in English and Spanish.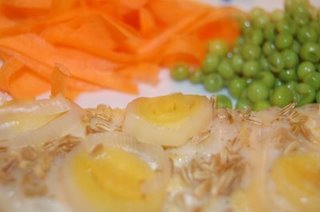 Asha, of Aroma has made a Carrot Cake, flavoured with fennel seeds and a cheese cream frosting.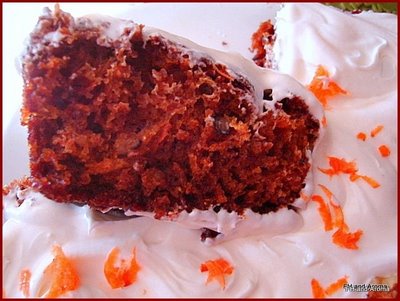 Jayasree, of Experiments in Kailas Kitchen, has made Cauliflower Fried Rice.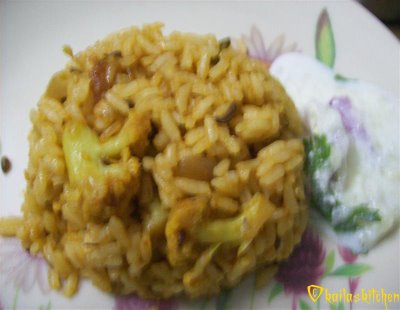 Lakshimi, of Taste of Mysore, has submitted three recipes: Khara Bun – Eggless Fennel Flavoured Buns
Lakshimi, also made a fennel based Mouthfreshner.
Finally, Lakshimi, also made a Tea Massala a Fragrant spice mix for milk tea.
Sowmya, of Creative Saga, has made some Minty Fritters -Baked savoury.
Bee and Jai, of Jugalbandi, have submitted a Rye-Buttermilk Bread with Fennel Seeds.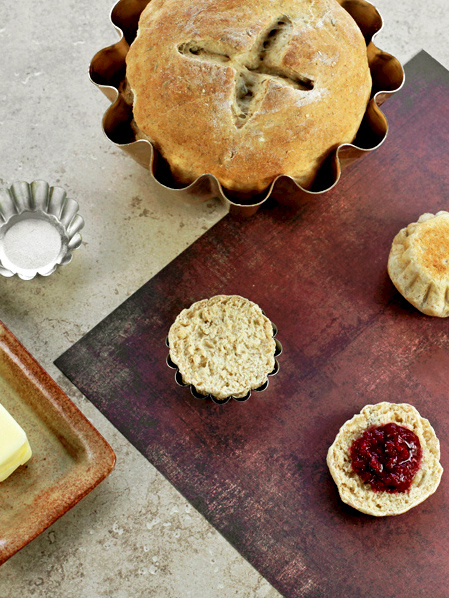 Happy Cook, of My Kitchen Treasures has made Rista.
Priya, of Priya's Easty N Tasty Recipes, has made Minced Mutton Meatballs.
Psychgrad, of Equal Opportunity Kitchen, has made Chicken in Tomato Sauce with Kalamata Olives and Feta Cheese.
Rachana, of The Gourmet Launchpad, has mad Aloo Paratha (Spicy Potato Flatbread).
Pixen, of Life Loves the Curious, has submitted Chicken in Creamy Tomato Sauce.
Meera, of Enjoy Indian Food, has made Punjabi Tea Massala.
Soma, of e-Curry has submitted a taste of home: Simply Seasoned Red Lentils
Yasmeen, of Health Nut, has made Fennel Tea (Saunf Chai)
Maria, of Kali Orexi, has made Ladokouloura (Olive oil based bread rings).
Sunita, of Sunita's World, has made Savoury Rye and Fennel Bites.
Aparna, of My Diverse Kitchen, has made Thandai, which is a Spiced Almond Milk.
Lavi, from Home Cook's Recipe's, mas made Paruppu Urundai Kuzhambhu (Lentil Dumplings in Spicy Tamarind Gravy)
Supriya, of Queen of my Kitchen, has made Badishoap (Powdered Fennel mouth freshener)
Swapna, of Cooking with Swapna, had made Saunf Chicken.
Raaga, of The Singing Chef, has made Gatte Ka Saag.
Kiran, of Radiance Recipes, has made Fennel (Variali) Biscuits.
Mastic Gum (in sweets)
Navita, of Zaayeka, has made Sonth ke Laddu (Energizing Power Balls).
Cakelaw, of Laws of the Kitchen, has made a Rosewater, Cardamom and Mastic Gum Ice Cream.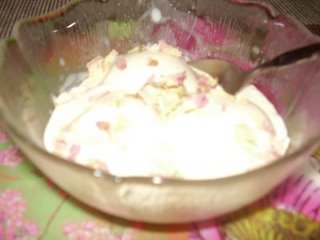 Anna, of Morsels and Musings, made a Mastic Ice Cream.
Finally my recipes, using mastic gum:
I, have made Revani or Ravani with Cream Cheese Frosting.
Another recipe from me is Panacotta flavoured with mastic gum, perfect for Valentines Day, as mastic is an aphrodisiac.
Another savory recipe I made, using both mastic gum and fennel seeds: Fettuccine with chicken and chocolaty, mastic gum sauce.
Finally, we have an entry from a non-blogger:
Shalini Sharma, of New Delhi, India has sent us a recipe called Redru:
Redru is himachali dish. This is very cold for cold and cough. Its sweet and sour taste which goes well with makki (corn) ki roti. This is also good for digestion also.
Redru (Himachal Pradesh dish)
Ingredients
2 cups curd
1 tbsp. pure ghee
1 tbsp chopped onion
1 tbsp fennel seeds
1/4 tsp fenugreek seeds
1/4 tsp cumin seeds
1/2 tsp corriander powder
1/4 tsp red pepper powder
1/4 tsp turmeric powder
1 tbsp chopped green coriander leaves
1 finely chopped green chilly
1/2 tsp finely chopped ginger
1/4 tsp sugar (optional)
salt to taste
Method
Take a wok put ghee and add fenugreek seeds and let seeds become brown.
Put cumin seeds and onion
When onion become translucent put fennel seeds, ginger, chilly powder, turmeric powder, corriender powder and green chilly saute for a while.
Beat the curd properly and put in the wok and keep on stirring and take off from the gas.
Now put salt and sugar.
Garnish with coriander leaves.( in winter I prefer green fenugreek leaves instead of coriander leaves)
Serve with hot rice or hot chappaties.
Kopiaste and Kali Orexi,